High Performance Clutches & Flywheels
Australian Owned & Operated with over 25 years industry experience in high performance clutches & flywheels.
High Performance Clutches & Flywheels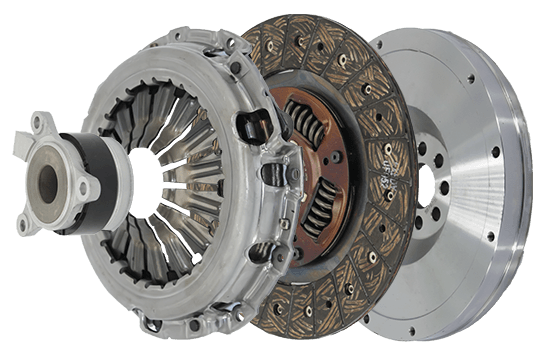 Leaders in Supply & Manufacture of High Performance Clutches for Over 25 Years
With over 25 years experience in the supply and manufacture of high performance clutches and flywheels, NPC has the right solution for your vehicle.
Whether you're looking to upgrade for off-road, work, street or motorsports applications, our clutch kits are carefully tested & engineered to provide you with the improved performance you require.
Find the Option that Suits Your Vehicle
Our state of the art premises in Brisbane has specialised in general clutch rebuilding for cars, trucks, buses, marine, agricultural, industrial and mining applications for many years. We have a wide range available to suit the toughest conditions.
Need Assistance Finding The Right Clutch?
Our experienced team are available to chat and help direct you if you're not quite sure which option is right. 
We've selected a range of our most in-demand clutch kits for our website, but if you can't find what you're looking for, get in touch.   We have an extensive range of clutch options to suit all vehicles & applications in-store.  
Give us a call on 07 3420 3446 Monday to Friday, or contact us now for a quote.
Good blokes, good clutches and great service.
Awesome service, down to earth employees who are very educated.
Awesome as ever.. right price great service
Great products & great friendly staff
Amazing products very happy
Proudly Australian Owned and Operated,
including Australia Wide Shipping!
Call NPC Performance Clutches

07 3420 3446
Our Business uses NPC exclusively for our Clutches for the last 20 plus years. Their customer service, product knowledge and products are superior in every way. Strongly recommend the team at NPC. Legends in Clutches.
Absolutely fantastic service! I was given quality advice via email, I ordered the clutch/flywheel and it arrived from interstate within 48 hours!
Just wanted to thank James for his excellent help - going out of his way tracking down parts for a Cruise, and walking me through some options for a GQ Patrol. Awesome knowledge, great advice and super easy to talk to. 10/10 mate, you've earned a long term customer.
Highly recommend NPC clutch!! James and Floyd have a wealth of knowledge and are always happy to help and answer questions. These guys are amazing to deal with.
I just received my clutch & flywheel combo and wanted to say how impressed I am with the quality of workmanship of the products and your excellent customer service. I can't wait to get it fitted to my car early in the new year.
For Quality Clutches Contact Us Today!
For general queries or information, give us a call on 07 3420 3446 and our friendly staff will be happy to help!